Bristol City sweep the Pledgeball League with both Bristol City Men and Women taking the title.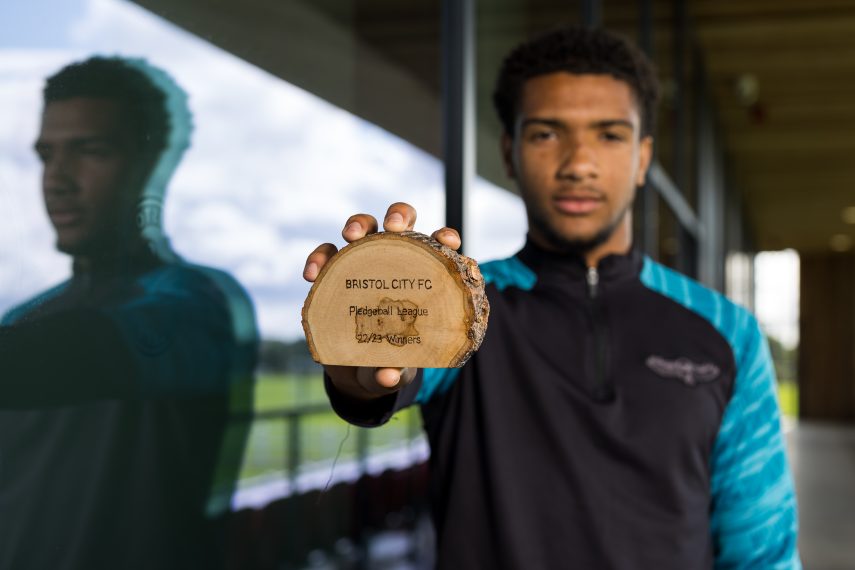 The 2022/23 Pledgeball League campaign came to a nail-biting finish with Bristol City FC storming past Leeds United, Manchester United, Charlton, Norwich City and Stoke City in the final few weeks of the season.
Leeds United had dominated the top of the table following the Green Football Weekend campaign but they could not hold off Robins Fans who pledged to save a massive 1,009,131kg of CO²e per year! This is the equivalent of taking 225 cars off the road.
Bristol City Women were also victorious! Not only did they top the FA Women's Championship table, securing promotion to the Barclays Women's Super League, but they also topped the Pledgeball League table. Fans pledged to save 209,404kg of CO²e, the equivalent of taking 47 cars off the road.
This season, fans from teams across the Pledgeball League have saved a combined 20 million kilograms of CO₂e, the equivalent of taking 4,469 cars off the road!
Pledgeball CEO Katie Cross said 'I couldn't believe it when Sky mentioned to me that Bristol City had topped the table at the last minute – Leeds had dominated since February. Huge congratulations to the Robins.
It is incredible to see the huge numbers of fans who have joined this across the football pyramid, from more than 190 teams! Thank you to you early adopters – as this continues to grow we will really see the huge impact that we can have as the football community'
Group CEO of Bristol Sport Group, Gavin Marshall said: "We're delighted that our fans have won this year's Pledgeball League. It shows that fans are eager to join us in our sustainability efforts and that they do care. I'd like to thank our fans for all their efforts and energy throughout the season as this would not have been possible without them! This shows the amazing power that sport has, to affect change".
The top 5 most popular pledges this season include wash clothes at 30, recycling everything you can, use a reusable water bottle, hang your washing out instead of using the tumble dryer and switch to energy efficient bulbs.
Thank you to every single football fan or sports fan that pledged to save emissions in the Pledgeball League this season!