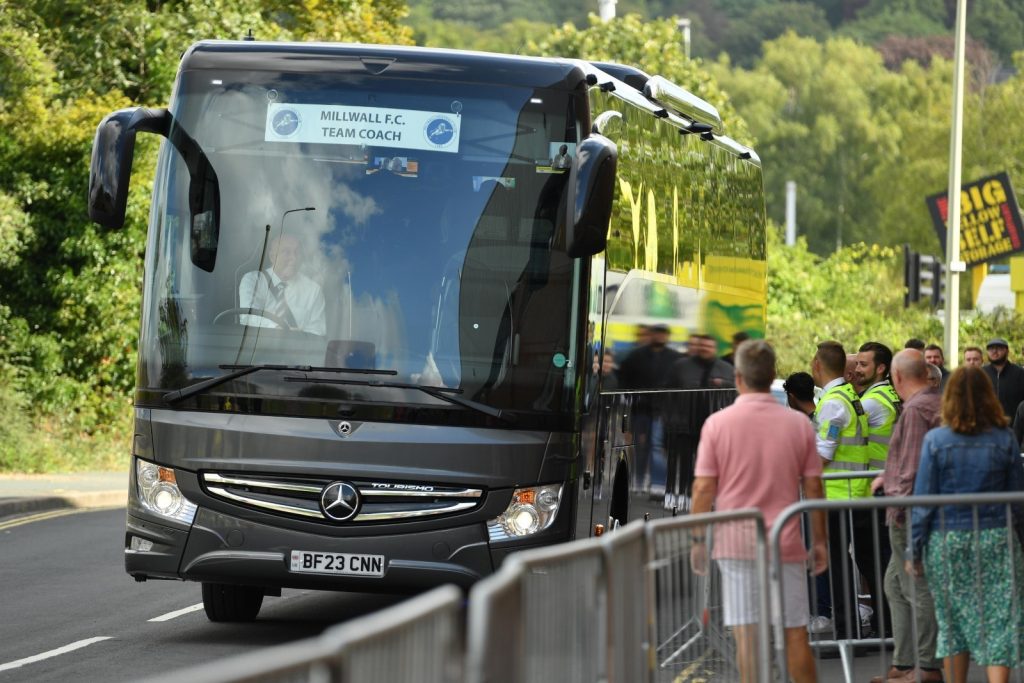 The Sustainable Travel Charter, created by Pledgeball, the Football Supporters' Association (FSA) and clubs such as Millwall will help clubs choose more sustainable travel options.
Amid growing controversy over football clubs extensive use of short-haul flights, the charter seeks to build support for more environmentally friendly forms of transports and challenge entrenched ideas that flying provides a 'competitive advantage'.
Premier League clubs generate 'an average of 56.7 tonnes CO2e per season due to travel…with most of this transportation footprint (around 85%) generated through team flying to and from fixtures.'
A new Sustainable Travel Charter has been launched to support football clubs traveling in a more environmentally friendly way, amid growing controversy over the sports' extensive use of short-haul flights.
The Charter, created by a working group made up of charity Pledgeball, the Football Supporters' Association and clubs such as Millwall, will help football clubs navigate the issue of transport and make more sustainable choices. Football clubs, such as Millwall, Bristol City, Bristol Rovers, Forest Green Rovers, Mansfield Town and Swindon Town have already joined forces behind The Charter, with discussions ongoing with several other clubs.
For more information and for clubs to put their name to the Sustainable Travel Charter contact info@pledgeball.org
Find the Sustainable Travel Charter here. Whilst developed alongside EFL clubs, Pledgeball invites all clubs to use this and for fans to ask their clubs to sign up to using this.
Katie Cross, CEO of Pledgeball, said: "Football clubs' reliance on short-haul flights is a thorn in the side of their wider sustainability strategies. This Charter seeks to address the elephant in the room and help clubs incorporate more sustainable travel practices into their operations and lead by example in showing fans and the public that climate action means walking the talk."
Recently, an increasing amount of attention has focused on clubs' widespread use of short-haul flights in professional football, despite rail and road connections being available. Manchester United flew just 100 miles to Leicester in 2021, while Nottingham Forest took a 20-minute flight to Blackpool for their FA Cup tie in 2023, which is 2 hours 45 minutes by coach. Outside of the Premier League, Wrexham took 16 domestic flights in the 2022/23 National League season, a league in which no other team flies.
Although player travel may not be the largest part of a football clubs carbon footprint, particularly in the Premier League, opting for more sustainable travel options can deliver immediate emissions cuts for clubs that are ambitious on climate.
The Sustainable Travel Charter will support clubs in their decision-making around player travel to and from games. The Charter takes into account issues that clubs need to consider in their decision-making, such as player security, health and wellbeing, travel time and next fixture, guiding clubs so that they can at least reduce the number of flights. The Charter also encourages clubs to take commercial flights rather than chartering their own planes as they have a significantly lower carbon footprint.
It is widely thought that there is a competitive advantage to flying to games, particularly as not all clubs can do. However, there has been little research done around taking flights and clubs performances and in fact clubs do not currently have to report on the flights that they take.
Several clubs in the EFL have already signed up to the Sustainable Travel Charter including Millwall, who have a no-fly policy, Bristol City, Bristol Rovers, Forest Green Rovers, Mansfield Town, and Swindon Town.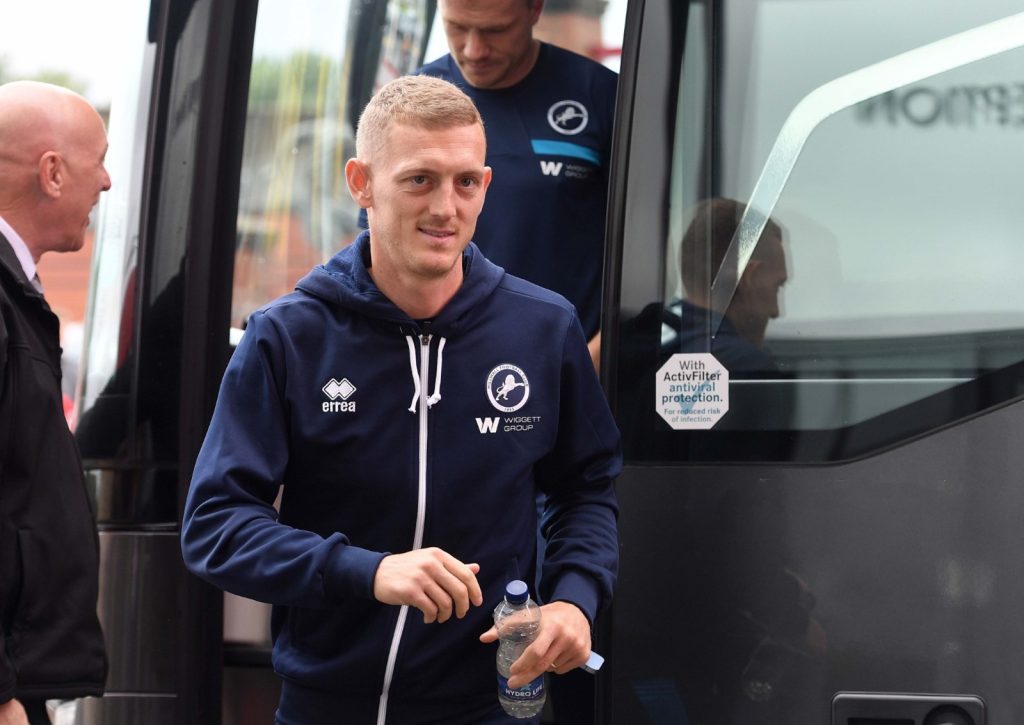 Millwall's chief financial officer and chair of Lion Living, Mark Fairbrother said:
'Sustainability is a huge focal point of Millwall Football Club's operations, with strong progress already being made to reduce waste, as well other eco-friendly initiatives.
Lion Living is Millwall's pledge to sustainability. Highlighting a major part of the club's identity, The Lion – an endangered animal – to promote positive change for natural wildlife and environments.
We are proud to work alongside Pledgeball and the Football Supporters' Association to create this charter, which can help football take greater steps to become a more sustainable sport.
Ashley Brown of the Football Supporters' Association said:
"We'd encourage all clubs to sign up to Pledgeball's Sustainable Travel Charter which could kickstart real change in football.
Our country isn't huge and, in most cases, clubs can reasonably make journeys by road or rail – short haul flights should be a last resort.
Football can also help by avoiding putting games on at times when public transport options aren't available for the majority of fans.
At a local level we'd also encourage clubs to look at ways they can join forces with public transport providers to offer deals to supporters."