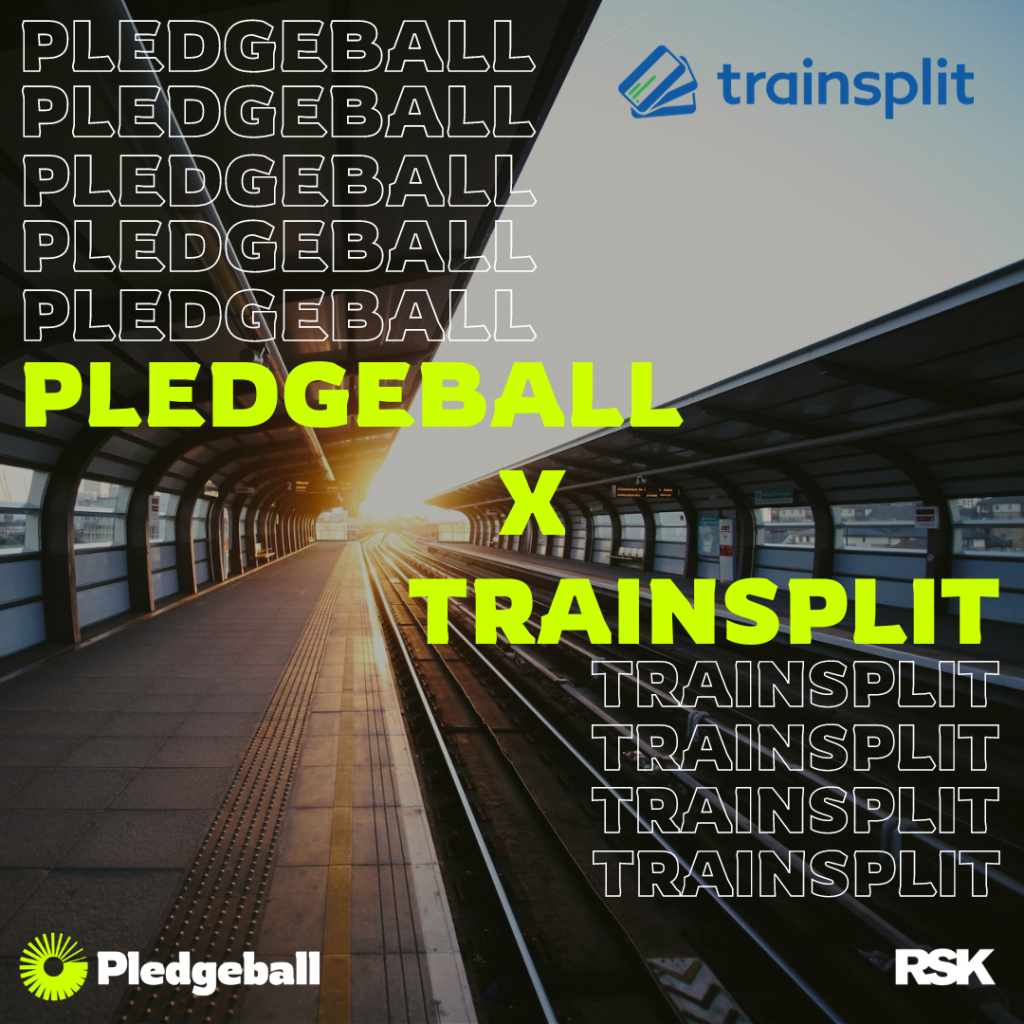 Pledgeball are delighted to announce a new partnership with train ticketing app Trainsplit, pioneers of the split ticket function that allows customers to travel more cheaply.
Particularly topical following Pledgeball's release of the Sustainable Travel Charter last week, the partnership is designed to help the collective mission to promote environmentally friendly action by enabling fans to use trains to travel more sustainably, reduce CO2 emissions and save money through cheaper tickets.
To assist customers in finding cheaper tickets, Trainsplit's booking engine always defaults to the cheapest ticket available. Last year Trainsplit customers saved an average of 20% by using split tickets and, since its inception, they've saved over £42m in many cases making it more affordable to travel by train instead of using the car.
In addition, to celebrate this partnership Trainsplit are offering one lucky Pledgeballer the chance to win free away travel (by train) for next season up to the value of £1,000. To enter the draw pledge for your club here. The more fixtures you pledge for, the more times you're entered into the draw. *Ts & Cs apply
Katie Cross, CEO of Pledgeball said "We are really excited to be working with Trainsplit: their aim to facilitate taking more sustainable forms of transport completely aligns with our own, and we are very excited to see what we can achieve together.
The company's ethos and values very much complement Pledgeball's, in a sector that has potential to enable significant emissions reductions."
George Sikking Chief Executive of Trainsplit said "We know that most of the CO2 emissions within sport are generated by fans travelling to and from live matches. Following on from the launch of Pledgeball's Sustainable Travel Charter this collaboration means we can offer our rail savings to their extensive range of partners and encourage more and more people to travel sustainably. We are delighted to be working with a highly respected organisation like Pledgeball and we hope our partnership will help sports fans to reduce the effects of climate change".
To take advantage of cheaper fares and travel more sustainably, head to Trainsplit and you can also download the app.