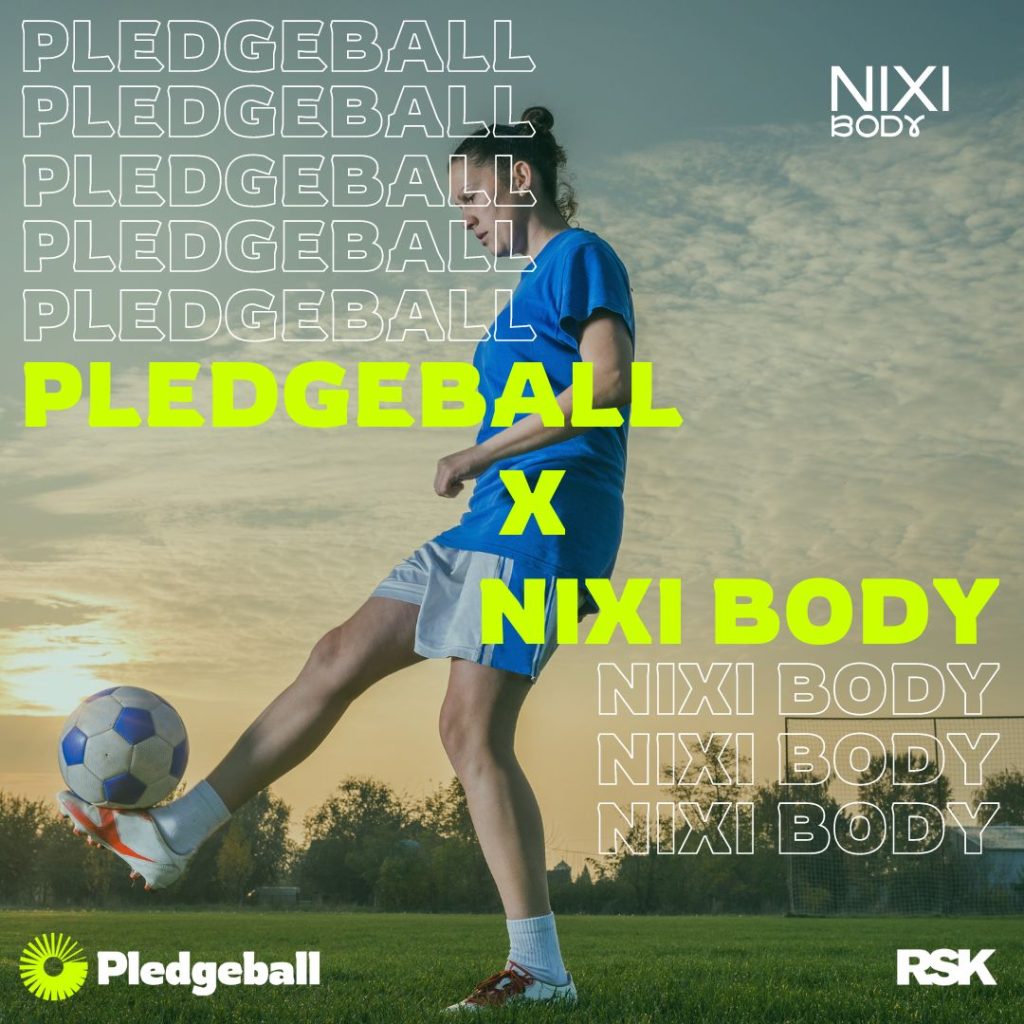 Pledgeball are delighted to announce a special partnership with Nixi Body, an industry game changer in reducing the environmental impact of menstrual and incontinence products.
Pledgeball's mission is to show people in the sports community how powerful even the smallest of choices can be in shifting to a more sustainable world. But there have not always been low-impact alternatives available for things we have to do every day. Enter Nixi Body!
Nixi Body removes the need for countless single-use plastics and harmful chemicals in disposable menstrual products by providing long-lasting functional underwear that looks great. Their products are washable, absorbent, and totally discreet with a seamless and scalloped edging and zero VPL.
The partnership between Pledgeball and Nixi Body is designed to help the collective mission to promote environmentally friendly actions and support women's and girl's health and access to sport and education. Not only do our values on sustainability align but we both hold dear the joy and community of sport. As Pledgeball engages with fans everywhere about climate action, Nixi Body provides a product that reduces the often-overlooked fear and stress that many women have before competing or playing. By combining our expertise, reach, and motivation, both organisations are trying to create a real impact on how we enjoy sport, both on and off the field/court/track and in protecting where we play.
Katie Cross, CEO of Pledgeball said: 'We are delighted to announce this partnership with Nixi Body. Our ethos and ambitions are very much aligned, and we're hugely excited about the work that we can do together.'
Kelly Newton, Co-Founder of NIXI Body said: 'We are thrilled to be partnering with Pledgeball. As a company founded on a love of sports and sustainability, we really hope that this partnership will raise awareness and bring positive change.'
Through this partnership, Pledgeball and Nixi Body will collaborate on a range of exciting initiatives, including our upcoming Women's World Cup campaign – please join us in being involved – more information here!!
Socials: @nixibody